About the Course
With more and more industrial sectors adopting additive manufacturing (AM) technology, there is a growing need to fully understand safety of its use. Proper implementation of safe practices is needed to support the rapid growth of the field. As a leading driver of AM technology, ASTM is committed to filling the AM safety knowledge gap by providing world-class training from industry leaders to support the use of AM and keeping its workforce safe.
The AM CoE's training is tailored to industry needs and incorporates the latest technological advances and standards to prepare students to take on the current challenges in the field. This course is based on learning, and leveraging all the different regulatory standards and codes applicable to AM. It takes proven safety management tools and adds-in the AM specific needs.
Learning Objectives
The AM safety course provides knowledge on the general elements needed when setting up facility for AM and the safety issues to be considered during the life of the AM processes:
The different regulatory standards and codes applicable to AM
Provides guidance on how these standards can apply to your facility
Identify some of the most relevant standards and how they are specifically applied to preserving the safety and wellbeing of all employees using additive manufacturing technologies
Understanding many of the safety elements and best practices that need to be considered when;

establishing your AM facility
handling AM materials
performing post-processing
responding to an emergency situation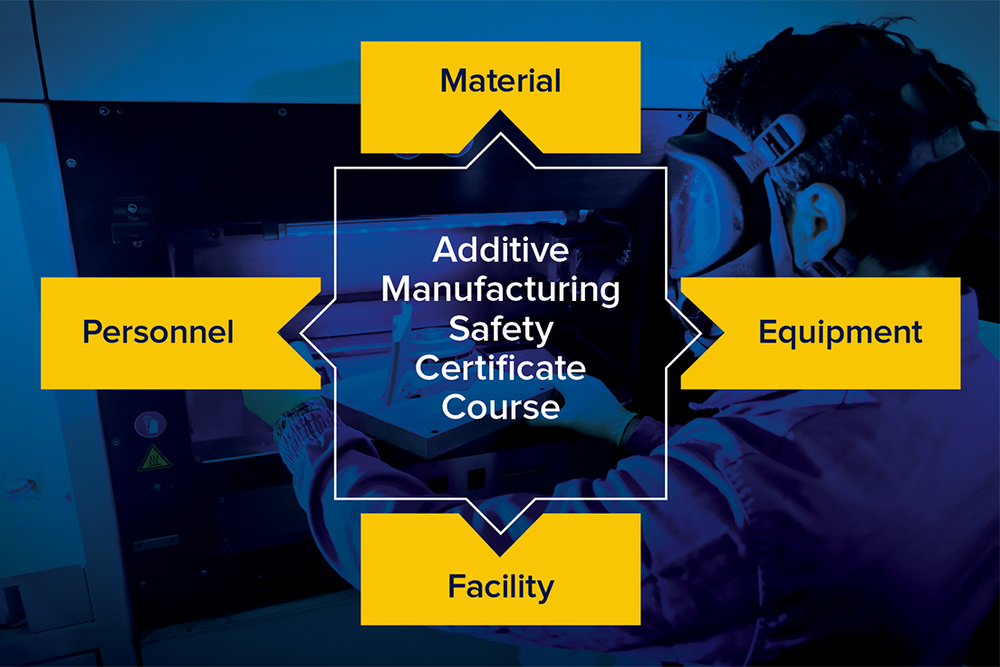 Who Should Attend?
Users, engineers, and managers of an AM facility.
Environment, Health, and Safety Managers.
Novice to advanced AM users.
Individuals from government agencies, industry, and academia.
Why Sign Up for This Course?
Gain awareness of AM safety and the application of safe practices.
Stand out in the industry with ASTM E2659-18-compliant certificate from the globally recognized ASTM AM CoE.
Chart your own path: This course is the one step toward multiple AM CoE role-based certificates.
Designed and led by AM safety experts.
Earn a digital badge after successful completion of this course.
Learning Outcomes
Upon successful completion of this course, as a minimum the participants should be able to:
Name and describe standards and codes applicable to AM processes.
Understand current best practices related to AM safety.
Recognize and document hazards presented by the AM materials, equipment, and facility.
Know how to then mitigate these risks.
Identify many of the facility and equipment design requirements that enhance safety.
Pinpoint needed safety controls (engineering, administrative, Personal Protective Equipment) during the life of an AM process.
Understand how to handle and store waste materials generated from the AM process.
Identify ways to implement an emergency response and security program.
Course Instructor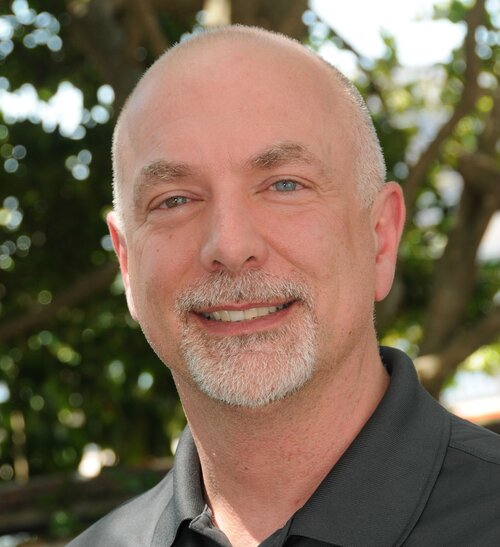 Paul Bates
ASTM International
Paul Bates is an Additive Manufacturing Lead Project Engineer for the ASTM International Additive Manufacturing Center of Excellence. In his role, he brings his technical expertise to drive the projects in Additive Manufacturing training, safety, and certification. He is an industry-recognized AM veteran. Before joining ASTM, Bates was the Manager for Facility safety and Workforce Development in Additive Manufacturing at UL and served 20+ years at Reebok, where he guided the global athletic footwear leader's Additive Manufacturing Lab and 3D CAD Team as the Director of Advanced Process Engineering. A 2012 recipient of the Additive Manufacturing User Group (AMUG) "Dinosaur" Award, Bates is fluent in numerous AM processes, including DMLS, SLS, FDM, and PolyJet. He is the Past President of the Additive Manufacturing Users Group (AMUG). He has a BS degree in Design Technology from Bowling Green State University, Bowling Green OH, and a Master's Degree in Technology Management from the University of Phoenix.