About the Webinar:
Part 1 of the AM Feedstock webinar covers the fundamental concepts of metal powder characterization and specification including:
An overview of powder characterization techniques used in AM
Highlights of gaps in powder testing standards and ongoing research activities
An overview of AM powder feedstock specifications
Details on the development of new test methods on flowability and spreadability in AM
Learning Outcomes
An understanding of commonly used powder characterization techniques used in AM
An appreciation of how AM powder feedstock is typically specified
Instructor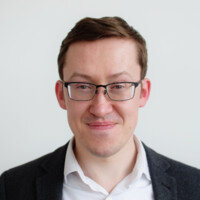 Dr Steven Hall, Senior Research Engineer in the Advanced Materials Processing group at MTC, has been involved in manufacturing R&D for over 10 years. Joining MTC in 2015, Steven has focused on the development of powder-based manufacturing processes such as Additive Manufacturing (AM), for a range of industrial sectors including aerospace and defense. Steven has technically lead and managed innovation projects on powder-process-part development, novel feedstock characterization methods, and standards development as part of ASTM's AM Centre of Excellence (CoE) R&D projects. Steven is currently leading the development of draft standards on quality assessment guidelines for powder characterization, and understanding how to define and measure the spreadability of powders used in AM processes.