About the Webinar
Additive manufacturing (AM) provides a tremendous opportunity to synergistically couple materials, design, and manufacturing strategies. This webinar will focus on the fundamentals, current state of art and future of one such AM modality – the Directed Energy Deposition (DED) technique. Much of the content would be a scientific deep dive on novel alloy development strategies using the unique attributes of DED-driven manufacturing. Insights would be provided on synergistically coupling in-situ sensor and modeling tools to understand the phase/stress evolution of additive builds in a spatio-temporal manner. Some of the concepts would be material agnostic and can be beneficial for fabricating next generation components for a wide range of applications in aerospace, marine and energy sectors.
Registration Fee: $49.00 USD
Learning Objectives
Fundamentals of DED
Investigating traditional and novel alloys via DED
Coupling materials and manufacturing strategies
Integrating Modeling and in-situ sensor data
Large Scale AM opportunities
Who Should Attend
Material Scientists, Manufacturing Engineers, Multiscale Modelers, AM Process Engineers
Instructor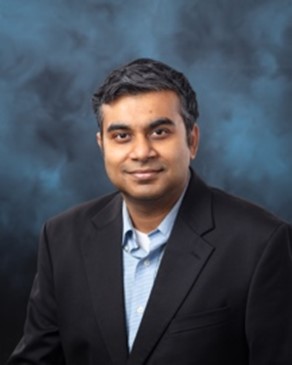 Soumya Nag is a Senior R&D Staff Scientist at Oak Ridge National Laboratory. He is also an adjunct faculty at Clarkson University, Capital Region Campus and has a joint faculty appointment with University of Tennessee at Knoxville. His background is in phase transformation, physical metallurgy and nanoscale characterization of metallic and hybrid materials. His research interest is understanding processing (additive and conventional) – structure (phase transformation across different length and time scales) – property (mechanical and environmental property) relationships of light weight and high temperature structural alloys. Currently he has more than 70 peer reviewed publications and is a key reader/reviewer of various technical journals. He has given more than 100 technical presentations in national and international conferences. He also has a Six Sigma Green Belt (DFSS) Certification.