About the Webinar:
Metals additive manufacturing (AM) has been embraced by aerospace, defense, and medical industries for production and repair of high-value components and constitutes a market size of several billion dollars. In particular, laser powder bed fusion (PBF) additive manufacturing, owing to its ability to produce complex, metal components, is the subject of significant research, development, and commercialization efforts. Many such efforts are focused on ensuring reliability, repeatability, and accelerating qualifications of PBFAM processes, often with an emphasis on process mapping, in-situ process monitoring, or post-build materials characterization.
In this webinar, accepted and emerging methods for in-situ monitoring and control in PBF process will be detailed. Sensing and control efforts will be framed within the context of holistic quality assurance, including pre-process, in-process, and post-process monitoring. Both high-fidelity (e.g., high-speed visible and infrared imaging) and low-fidelity (e.g., photodiode, acoustic) methods, applied to laboratory- and production-scale systems will be critically examined. Requirements for data acquisition systems, with a focus on data synchronization and registration will be emphasized as will the role of robust data analysis (e.g., statistical methods and machine learning).
Learning Outcomes:
After completing this webinar, attendees will achieve the following:
Identify primary modalities for in-situ monitoring and control in powder bed fusion additive manufacturing.
Appreciate the roles of pre-process, in-process, and post-process monitoring in ensuring part and build quality.
Become aware of the advantages and limitations of available high-fidelity and low-fidelity sensing approaches.
Recognize the need for robust statistical methods and machine learning in conjunction with sensing.
Discern between the hype and reality of available in-situ monitoring and control systems.
Who Should Attend:
Research Engineers, AM Process Engineers, AM Design Engineers, Application Engineers
Instructor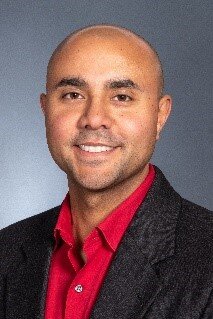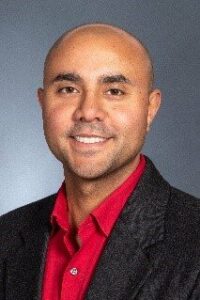 Dr. Abdalla R Nassar is an Associate Research Professor and a department head within the Materials Science Division of the Applied Research Laboratory (ARL) at Penn State. Dr. Nassar also holds Graduate Faculty appointments with the Engineering Science and Mechanics Department, the Additive Manufacturing & Design Graduate Program, and the Department of Mechanical Engineering at Penn State. He has worked in the field laser processing of metals for over a decade and specifically focused on laser-based AM of metals over the past nine years. In 2020, Dr. Nassar was awarded the International Outstanding Young Researcher in Freeform and Additive Manufacturing Award for his contributions towards in-situ monitoring and control of additive manufacturing processes, development of novel processing methods, and elucidating interactions in directed energy deposition and powder bed fusion additive manufacturing. His work has also led to over seven patent filings along with several dozen peer-reviewed publications.