Today, Wohlers Associates, powered by ASTM International, announced the publication of Wohlers Report 2022. This marks the 27th consecutive year of publishing the industry-leading annual report. It provides new content and expert analysis on additive manufacturing (AM) and 3D printing worldwide.
Research for Wohlers Report 2022 shows AM industry growth of 19.5% in 2021. This is up from 7.5% growth in 2020, which was impacted greatly by the pandemic.
"As expected, the industry has returned to a period of advancement and investment," said Terry Wohlers, head of advisory services and market intelligence at Wohlers Associates, powered by ASTM International. "This expansion cuts across aerospace, healthcare, automotive, consumer products, energy, and other sectors."
Among the new and expanded features of Wohlers Report 2022:
Scaling AM into production;
Workforce development and sustainability;
Women in 3D Printing;
Ground-breaking R&D programs
Reports from industry experts in 34 countries; and
The future of AM.
Wohlers notes that Wohlers Report 2022 provides readers with a competitive edge through insight, analysis, trends, and forecasts. It serves as a tool for decision making and knowledge acceleration. The foundation of the 425-page report is 26 years of data and market intelligence, coupled with a vast network of contacts worldwide.
As the technology and industry mature, a growing number of companies are using AM for custom products and series production, according to the new report. A sign is the growth of polymer powder consumption in 2021, which grew by 43.3% to overtake photopolymers as the most used AM material, Wohlers Report 2022 shows.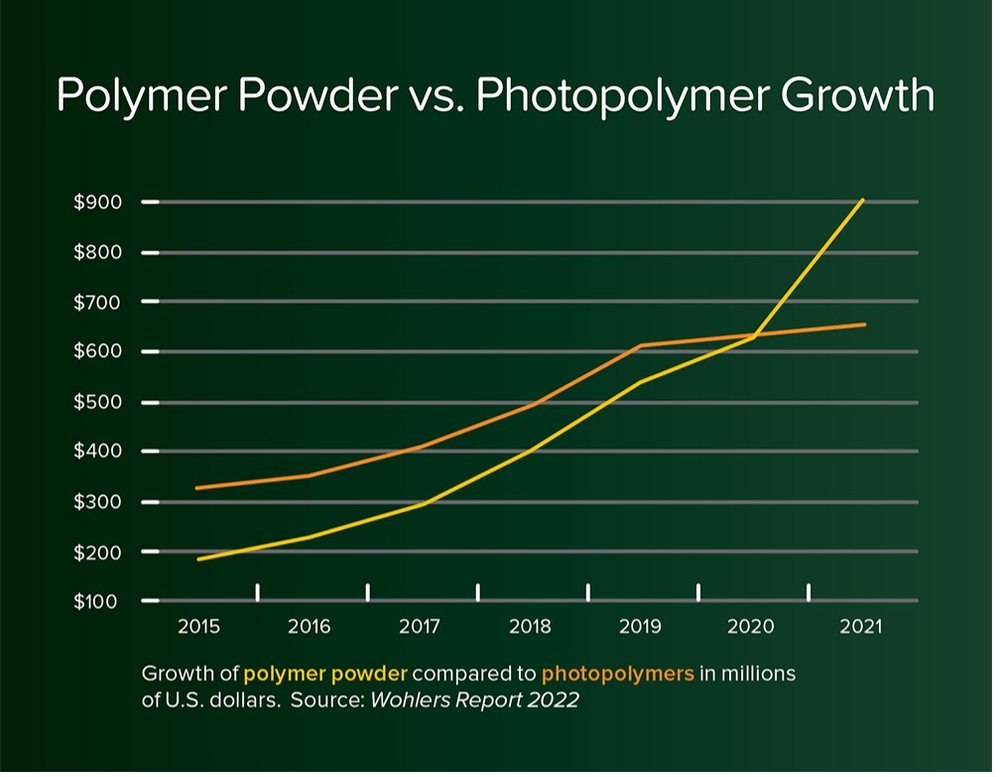 Figure 1: Growth of polymer powder (yellow) compared to photopolymers (orange) in millions of dollars. Source: Wohlers Reports 2022
The report includes details on 147 early-stage and corporate investments and 75 mergers, acquisitions, and initial public offerings.
More information on Wohlers Report 2022 is available here.
"Wohlers Report 2022 was created with the support of 260 service providers, machine manufacturers, and producers of third-party materials," notes Wohlers. "A team of 93 co-authors and contributors from 33 countries provided expert views and perspective."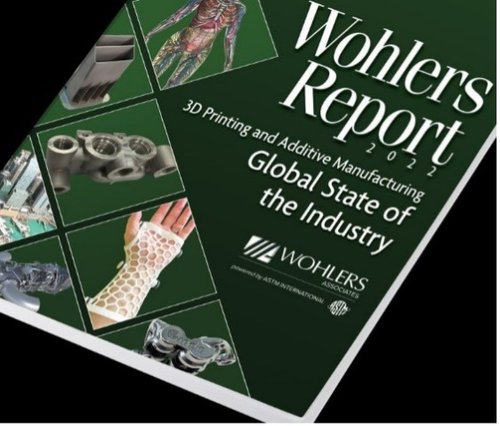 Figure 2: The front cover of the new report.
About ASTM International Additive Manufacturing Center of Excellence (AM CoE)
Formed in 2018, the AM CoE is a collaborative partnership among ASTM International and organizations from industry, government, and academia, that conduct strategic R&D to advance standards across all aspects of AM technologies. The center aims to accelerate the development and adoption of robust, game-changing technologies by supporting standardization, developing training and certification programs, and providing market intelligence and advisory services via Wohlers Associates, powered by ASTM International.
About ASTM International
Committed to serving global societal needs, ASTM International positively impacts public health and safety, consumer confidence, and overall quality of life. We integrate consensus standards – developed with our international membership of volunteer technical experts – and innovative services to improve lives… Helping our world work better.
Media Inquiries: Dan Bergels, tel +1.610.832.9602; dbergels@astm.org
Release #11381
###